"Russel Middlebrook is a gay teen who's been through a lot. He's the lead character in Brent Hartinger's Lambda Award-winning Russel Middlebrook Series. And he's also the star of Geography Club, the book that started it all and has now been adapted as a feature film co-starring Scott Bakula and Ana Gasteyer.
But now Russel is facing his biggest challenge yet: getting tested for HIV, the virus that causes AIDS. Along the way, he learns a few things about safe sex and how to protect himself and others from the disease."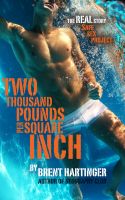 So I was super excited because this was free on Amazon, but I was mildly let down by it. It was great for what it was (Russel getting a safer sex lesson from the author), but I had expected it to be another book in the series. So while I was disappointed, it was not the fault of the author or the book.
The book focuses on HIV prevention in gay men. It mentions many different sexual activities which Russel then has flashbacks about doing them. However this book was very limited in the sense that the Brent character only talked about cis-gay men when gay male sexuality is much more varied. There was also the issue that the conversation pretty much stopped at HIV prevention and did not mention the other STDs/STIs that plague the queer community or that are even more common than HIV in the human population like HSV
Quick Quiz: how often have I mentioned herpes on this blog in the last year?
Answer: More than it has been covered in YA literature or adult literature in anyone that isn't shaming to the people who have it.
I expected a lot more from the author when it came to this piece, but I am very happy that this piece exists. There is not a lot of frank discussions of sexuality that actually list out what risks are for non-straight people for young adults.
The character of Brent actually talked like him the way he talked when I first met him. HI BRENT, do you remember that awkward lesbian/baby FtM from True Colors in 2007? That was me. If you ever get a chance to go to one of his talks, I recommend it. He is very down to Earth and you can see why his stories feel so calm and like you can relate to them.
4 out of 5 stars. I would recommend this book.
You can buy this book here.
~Isaiah